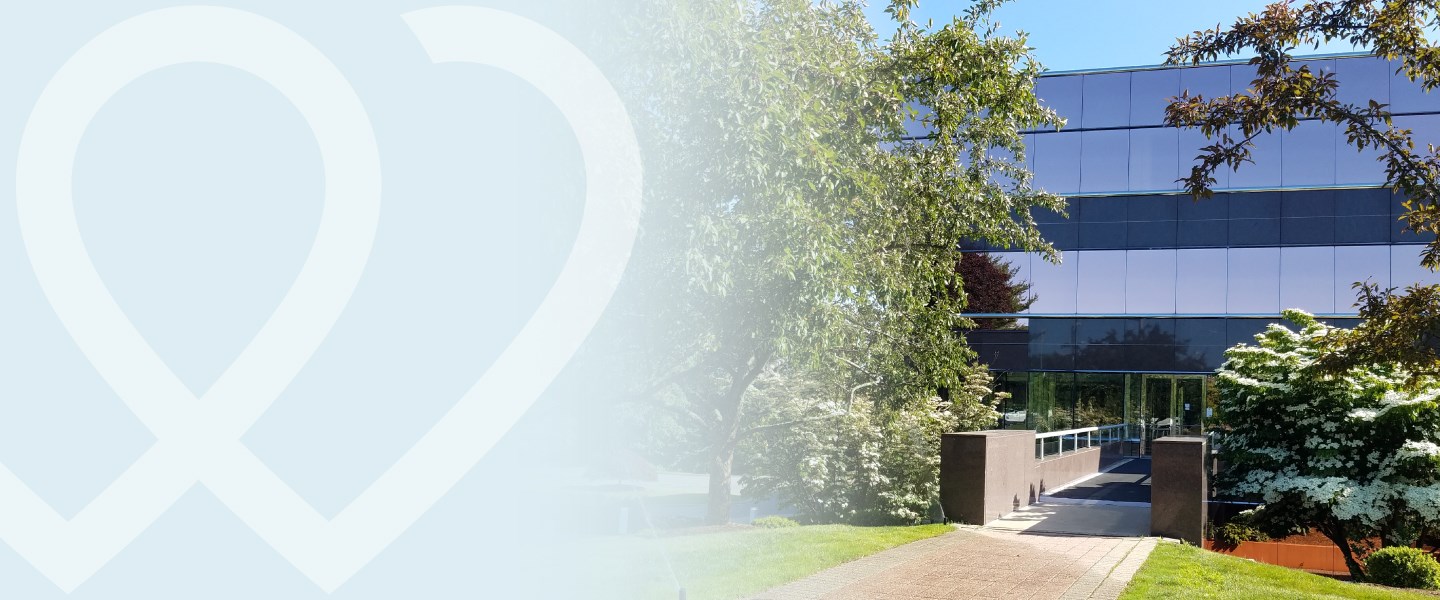 Unrivaled devotion to women.
No matter your age or what stage you are in life, Women's Health Connecticut is ready to provide you with the ObGyn care and compassionate support you need, the way you want it to be. Our expert physicians and clinicians are committed to addressing all of the unique needs you may have and work collaboratively to provide coordinated, comprehensive care.
Women's Health Connecticut is the largest ObGyn physician practice in the region, and the most focused. Our more than 250 providers and 90 locations in Connecticut and Massachusetts are solely devoted to women, making the high-quality ObGyn care you deserve as simple and accessible as possible. Women's Health Connecticut has been a group practice since 1997 and is highly-respected as a pioneer and a model for other practices around the country. 
Whenever you're ready, you'll find impeccable care.
More than 200 women's health physicians, all board certified or board eligible and committed to compassionate care
More than 40 additional clinicians to meet specific needs, including certified nurse midwives, nurse practitioners, physician assistants and advanced practice registered nurses
More than 90 locations throughout Connecticut and central Massachusetts to improve your access to quality care 
Modern technologies at all practices, including Electronic Medical Records for improved information accuracy and more coordinated care
Established to deliver quality care.
Founded in 1997, Women's Health Connecticut is a network of exemplary providers, who have an unrivaled devotion to women. Together, we focus strictly on women's health, providing the women of Connecticut and central Massachusetts access to the most skilled ObGyns and a consistent level of compassionate care across all of our locations. Since our founding we have not only grown to be the largest single-specialty practice in Connecticut, but have also become one of the largest and most successful women's health groups in the nation.
Our driving mission is to provide the best quality and value in health care to patients, while at the same time supporting and enhancing the role of independent physicians. For more information, call (860) 678-3400. 
Physicians: Join a network solely devoted to women's health.
Care is at its best when you are at your best—allowed to focus on your patients and their specific health needs. Women's Health Connecticut is a firm believer in strengthening these unique physician-patient relationships, doing all we can through the network to streamline the business of practicing medicine so that our providers can focus on delivering the best clinical care. By offering a full spectrum of management solutions that empower physicians, Women's Health Connecticut enables physicians to grow financially while advancing the quality and access of women's care. Women's Health Connecticut MSO offerings:
Payer Contracting
With data-driven analyses that demonstrates how quality care leads to plan savings, our payer contracting strategies puts physicians in a position of strength to achieve contracting success. CT partner physicians experience significantly increased reimbursements over standard market rates.
Revenue Cycle Management
Through our revenue cycle management, we provide tailored technology solutions, including athenahealth, that will streamline the financial process, making billing and collections more dependable and complete.
Professional Liability Risk Management and Compliance
To allow physicians to move their business forward, we created a successful ObGyn captive insurance company that provides early intervention and claims management strategies so physicians can achieve insurance rates that are 20-30% lower than comparable commercial insurance rates.
Financial Management Services
Our financial management services puts physicians on a path for growth and insulates them from changes in consumer habits. Women's Health Connecticut has created financial solutions specifically tailored for women's health practices so physicians can position themselves to succeed now and down the road.
Most importantly, Women's Health Connecticut offers a partnership model that allows individual practices to retain independence and autonomy in their daily operations. This true partnership brings collaboration and support when it's needed most. For example, during the COVID-19 pandemic, ​and as practices begin to regain their operational footing, Women's Health Connecticut ​has been at the table helping our physicians create a safe environment for returning staff, observe newly-changing guidelines, and navigate their way back to safely seeing patients. As the months continue, ​we will continue to help practices analyze their business metrics, offer financial guidance, and help them with long-range preparedness in the event of a COVID-19 resurgence. 
On a daily basis, Women's Health Connecticut provides insights and ideas, clinical protocols and peer-driven discussions that​ lead to higher physician satisfaction and better patient experience and outcomes. Through long-standing experience and expert support, independent ObGyn physicians retain autonomy of their daily practice while gaining access to new avenues for financial growth and success.
For more information, call (860) 678-3400. 
Management Team
Richard S. Ruben, MD - Chairman of the Board
Richard S. Ruben, M.D. is one of the founders and is President of Physician's for Women's Health (PWH), the nation's largest single group practice dedicated to women and formed in 1997. He also is one of the founders and Chairman of the Board of Women's Health Connecticut (WHC), which was formed in August 1997, by teaming PWH physicians with an established group of health care management experts. Dr. Ruben has been practicing medicine for over 30 years and is the head of his local office of eight physicians in Danbury, CT. In addition, he served as Acting Chairman of the Department of Obstetrics and Gynecology at Danbury Hospital, a regional teaching hospital with a residency program affiliated with Yale University.
Dr. Ruben is board certified in Obstetrics and Gynecology and a Fellow of the American College of Obstetrics and Gynecology. He received his undergraduate degree at Northwestern University where he graduated magna cum laude. Dr. Ruben is a graduate of George Washington University of Medicine. He completed his residency in Obstetrics and Gynecology at Magee Women's Hospital at the University of Pittsburgh Medical Center. Following residency, Dr. Ruben became chief of Obstetrics and Gynecology at the Walson Army Hospital in Fort Dix, New Jersey where he received the Army commendation medal for outstanding service. Dr. Ruben has been included in the Connecticut Magazine's list of the state's "Top Docs".
Dr. Ruben was a founder and member of the Board of the Danbury Hospital Foundation. He is a member of the American Medical Association, American College of Obstetrics and Gynecology, American Association of Gynecological Laparoscopists, Connecticut State Medical Society, as well as the Fairfield County Medical Association.
Paula Greenberg - President and Chief Executive Officer
Paula Greenberg is the Senior Vice President of Market Operations for the Unified CT/MA region and President and CEO of Women's Health Connecticut. Paula leads the Connecticut and Massachusetts medical affiliates and is responsible for clinical programs and operations, including quality risk management, compliance, and clinical oversight of pay for performance and value-based payment programs. She has led performance improvement initiatives for patient satisfaction, leadership development and office staff training programs. With over 20 years in health care management, Paula is responsible for developing and supporting revenue generating programs and services including imaging in-office procedures and tele-health.
Prior to joining Women's Health Connecticut, Paula was the Director of Antepartum & Gynecology Services at Hartford Hospital. She was responsible for inpatient high-risk obstetrics, gynecology, gynecologic oncology, and outpatient prenatal testing. Paula also held additional nursing positions at Hartford Hospital, specializing in general and gynecologic surgery, oncology and medicine.
Paula holds an MBA with a Health Care Management concentration and BSN. She is a member of several professional organizations. Paula served two terms as the American College of Obstetricians and Gynecologists, District I, Public Member. Paula has served on several city and state task forces to improve the quality of women's health and is a current member the State of Connecticut Council on Protecting Women's Health.
Matthew L. Saidel, MD - Chief Medical Officer
Matthew L. Saidel, M.D. is Chief Medical Officer for Physician's for Women's Health (PWH) and Women's Health Connecticut (WHC). As Chief Medical Officer, Dr. Saidel is responsible for the oversight of medical quality, clinical innovation, and patient safety.  
He was one of the founders of PWH and WHC, formed in 1997. PWH is the nation's largest single group practice dedicated to women.
Dr. Saidel received his bachelor's degree from Cornell University, earned his medical degree from Rosalind Franklin University, and completed his obstetrics and gynecology internship and residency training at Hartford Hospital. He is Board certified in Obstetrics and Gynecology, and is a Fellow of the American College of Obstetricians and Gynecologists. He practiced Ob-Gyn for 40 years, delivering thousands of babies, caring for many women for decades, and teaching generations of medical students and residents at the University of Connecticut.  Dr. Saidel was a perennial "best doctor" in both the Hartford region and the State of Connecticut.  His expertise extends beyond clinical medicine, to medical staff governance, risk management, and he also serves as medical director of the Women's Health Connecticut lab, and the ARK, WHC's captive insurance company.
He is a proud father and grandfather and has been married to his much better half Sue since 1974.  In his spare time, he is an accomplished musician, and can often be found at the piano, singing with family, friends, and accompanying professional singers.
Daniel Welling, MD - Medical Director, EMR
Dr. Daniel (Dan) Welling serves one of the medical directors for Women's Health Connecticut. His focus is on advancing the organization's strength in information technology to meet changing regulatory and patient demands. In his role, he leads efforts to streamline office workflow and medical record technologies - giving patients optimal access and convenience in their health care experience.
Along with his role as medical director, Dan is a leading physician at Manchester Ob-Gyn Associates, after having joined the group in 1988. In addition to serving the obstetric and gynecologic needs of his patients, he is currently one of only a handful of ObGyns in Connecticut who does full vaginal reconstructive surgery. He also has significant experience with minimally invasive surgery including robotics and hysteroscopy.
Dan also serves as an associate professor at the University of New England School of Osteopathy.
Dan received his medical degree from St. George's University of Medicine in 1982 and completed his residency at Hartford Hospital. He is board-certified by the American College of Obstetrics and Gynecology. His undergraduate degree is from Bates College.
His personal interests include an active, outdoor lifestyle. Dan regularly participates in the Pan-Mass Challenge – a bike-a-thon that raises funds for the Dana-Farber Cancer Institute.
Keith J. Falter, MD - Medical Director
Keith J. Falter, M.D.  joined Women's Health Connecticut in 2012. He currently serves on the Board of Directors for Physicians for Women's Health and Women's Health Connecticut. As Medical Director, Dr. Falter is primarily responsible for the quality and best medical practice. Dr. Falter chairs the medical best practice committee for Women's Health Connecticut.
Dr. Falter was previously trained as a physician assistant and earned his medical degree from The American University of Antigua. He is board-certified and is a fellow of the American College of Obstetricians and Gynecologists. He currently practices in Danbury, Connecticut where he completed his residency training. Following his training, Dr. Falter served as the Medical Student Clerkship Director for the Department of Obstetrics, Gynecology and Reproductive Biology at Danbury Hospital. He holds academic teaching positions at multiple medical schools including the University of Vermont College of Medicine.
Leslie Stedman - Vice President, Marketing
Leslie joined Women's Health in 2014, bringing 25+ years' experience with consumer and B-to-B brands to her position as Vice President, Marketing. In this role, she currently oversees a team of marketing professionals and outside agencies in the strategy and execution of all brand and marketing efforts for the organization and several of its partner entities. Leslie's commitment to understanding the rapidly-evolving health care landscape, changing consumer behavior and market-by-market nuances, has led to significant success in positioning partners as brand leaders in their markets, and in patient acquisition and retention. Leslie also manages patient experience measurement efforts and is co-chair of the committee on Advocacy for Women with the Connecticut partner group. Her introduction to Women's Health was on the brand consultancy side at her previous firm where she spearheaded the development of the original brand strategy and marketing program for Women's Health.
Cara Farrell - Vice President, Lab Services
As Vice President of Laboratory Services, Cara is responsible for operational oversight of the Women's Health Connecticut Laboratory. Cara launched the Women's Health Connecticut Laboratory, leading the venture from a feasibility analysis through construction and accreditation to become one of the country's largest women's health focused labs.
In addition to her significant experience working for physicians, Cara also has experience in health plan operations, having played a critical role in provider network development and provider relations for a large Medicaid-focused health plan.
Cara earned a Master's in Public Health, with concentration in health policy and management, from Yale University and a Bachelor of Arts, majoring in health science, from Alma College.
Liz Maglio - Chief Financial Officer
Liz joined the Women's Health Connecticut Team in the spring of 2022, bringing over 20 years of experience in the healthcare industry. Liz has held various accounting and financial management roles over her career. Most recently, she worked as Controller & CFO for the Mary Wade Home in New Haven, CT. 
Mark McCreadie - Vice President, Operations
Dana D'Elia - Director of Contracting