Loretta Hallock , DO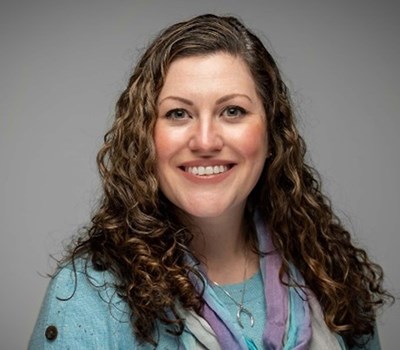 Loretta Hallock , DO
Waterbury (Main Office), Southbury*
Languages: English
Patient Satisfaction Ratings
Office Staff Teamwork:

96.1
Scores are representative of patients surveyed by Press Ganey in 2022.
*Provider may not practice at all locations.
Learn about this provider.
Find out what patients are saying.
Dr. Loretta Hallock is a highly accomplished obstetrician and gynecologist who has acquired an expansive array of experience from some of the most respected institutions in the nation.
She earned her Doctor of Osteopathic Medicine from the Philadelphia College of Osteopathic Medicine (PCOM) in 2012 and completed a Biomedical Sciences Graduate Program Certificate at PCOM in May 2008.
Prior to this, she graduated Cum Laude with a Bachelor of Science Degree in Biology from Gettysburg College in December 2005 and participated in the Medical Policy and Practice Program at the University of Copenhagen, Denmark's International Study Abroad Program in 2005.
Before joining Unified Women's Health, Dr. Hallock was the Medical Director and Clinical Service Chief for the Department of Women's Health at Northern Light Mercy Hospital in Portland, Maine. Beyond her clinical work, Dr. Hallock actively serves her community and profession. She was a Clinical Instructor for Nurse Practitioners and the Bridgeport Hospital OB/GYN residency program while practicing at Yale New Haven Health Northeast Medical Group from 2017 to 2020. Dr. Hallock has also served as a gynecologic surgical instructor on several medical mission trips in South America.
Dr. Hallock has dedicated herself to delivering innovative, patient-centered care throughout her career. These efforts to deliver the highest quality of care to her patients have gained the recognition of many distinguished organizations. She was awarded the Bridgeport Hospital Gold Certificate of Appreciation in Patient Care in 2018 and the AAGL Excellence in Robotic Surgery and AUGS Excellence in Female Pelvic and Reconstructive Surgery in 2016 and 2015, respectively.
Certified as a Fellow of the American College of Obstetricians and Gynecologists (FACOG), Dr. Hallock is excited to have joined a team of like-minded professionals at Unified Women's Health to serve patients at every stage of their health care journey.
Other providers at this practice.