Katlin McClenaghan Davitt, DO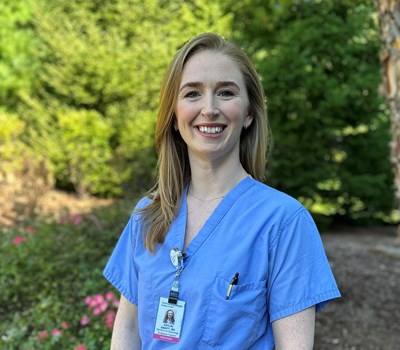 Katlin McClenaghan Davitt, DO
Trumbull (Main Office)*
Languages: English
Patient Satisfaction Ratings
Patient satisfaction scores have not been entered for this physician.
*Provider may not practice at all locations.
Learn about this provider.
Dr. Katlin McClenaghan Davitt, DO, is an accomplished professional in the field of Obstetrics and Gynecology. Rooted in her rigorous academic background and intensive clinical training, she consistently aims to provide patient-centered care, always striving to create an environment of warmth and understanding for her patients.  
Beginning her educational journey at Marist College in Poughkeepsie, NY, Dr. Davitt graduated with a Bachelor of Science in Biomedical Sciences and a minor in Psychology. Before attending medical school, she performed research with the Department of Surgery at Drexel University College of Medicine with a focus in oncology, earning her numerous publications. Furthering her academic pursuits, Dr. Davitt attended the West Virginia School of Osteopathic Medicine in Lewisburg, WV, where she achieved her Doctor of Osteopathic Medicine degree. 
Dr. Davitt's commitment to advancing her expertise led her to Good Samaritan University Hospital in West Islip, NY, where she completed an Obstetrics and Gynecology residency. Here, she took on the responsibility of Chief Resident, showcasing her leadership abilities. This experience, blended with her osteopathic background, fueled her mission to provide cutting-edge care while ensuring every patient felt heard and valued. Dr. Davitt's dedication to her field is evident, with passions in high-risk obstetrics and minimally invasive and robotic surgery showcasing her commitment to providing her patients with state-of-the-art care.  
Dr. Katlin McClenaghan Davitt, DO, is more than just her qualifications. She's a medical professional with a dedication to her patients and a commitment to merging the latest in medical advancements with a genuinely caring and understanding approach. Dr. Davitt believes in women's health advocacy and welcomes members of LGBTQ+ community. Her mission in medical care is clear: to ensure every individual feels valued, informed, and cared for to the highest standard.