Shireen Donaldson-Ramos, MD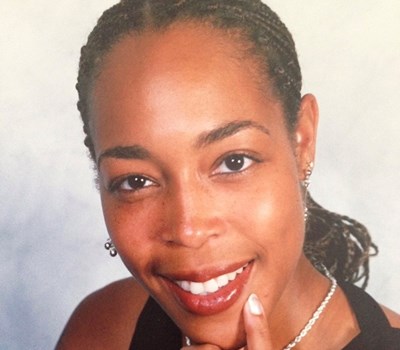 Shireen Donaldson-Ramos, MD
Trumbull (Main Office), Fairfield, Shelton*
Languages: English
Patient Satisfaction Ratings
Patient satisfaction scores have not been entered for this physician.
*Provider may not practice at all locations.
Learn about this provider.
Dr. Shireen D. Donaldson-Ramos, MD, FACOG, is a prominent figure in the field of Obstetrics
and gynecology with a distinguished reputation for blending clinical expertise with a deep
commitment to patient care. Her illustrious academic journey, combined with her dedication,
positions her as an influential leader in women's health.

Dr. Donaldson-Ramos started her academic journey at Johns Hopkins University of Baltimore,
MD, where she graduated Summa Cum Laude with a Bachelor of Arts in Biology - Pre-Med in
June 1997.

She proceeded to Harvard Medical School in Boston, earning her Medical Degree in June 2001.
From there, she trained at the prestigious Yale Obstetrics and Gynecology Residency Program
at Yale-New Haven Hospital, concluding her training in June 2005.

Since obtaining her credentials, Dr. Donaldson-Ramos has continually sought to provide
patient-centered care, embracing the latest advancements in the field while ensuring a warm
and understanding rapport with her patients.

Her commitment to excellence is further demonstrated in her role as a Medical Consultant for
the Connecticut Department of Public Health and her extensive work as an Expert Witness and
Legal Consultant in the field of Obstetrics and Gynecology. This multidimensional approach
underscores her dedication to ensuring that women receive top-tier medical care, both in the
clinic and through policies and legal standards.

As a fellow of the American College of Obstetrics and Gynecology, she remains actively
engaged in professional organizations, ensuring she stays updated with the latest research and
practices. This engagement is not only about her personal growth but also a testament to her
dedication to offering patient-centered, state-of-the-art care.

Through her roles in patient care, administration, and policy, she brings an unmatched depth of
knowledge and passion to the team at Unified Women's Health. She is excited to be a part of
the mission to ensure every woman has access to understanding, advanced, and tailored
medical care.