Amalia Kotlyar, MD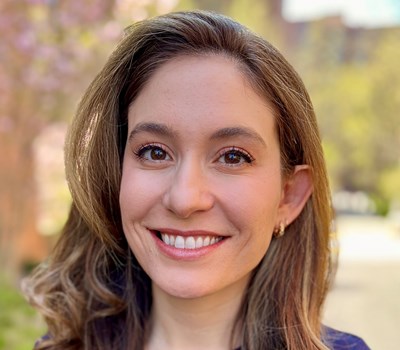 Amalia Kotlyar, MD
Westport (Main Office), Fairfield, Norwalk*
Languages: Spanish English
Patient Satisfaction Ratings
Patient satisfaction scores have not been entered for this physician.
*Provider may not practice at all locations.
Learn about this provider.
Amalia Kotlyar, MD, is excited to join the Avery Center for Obstetrics and Gynecology and focus on patient-centered, empathetic care in an intimate private practice setting. When it comes to obstetrics, Dr. Kotlyar provides an individualized approach to pregnancy and birth experience. She believes in shared decision-making and empowering patients through information. She has a special interest in breastfeeding.
Dr. Kotlyar is devoted to caring for women of all stages. She enjoys adolescent gynecology and provides her youngest patients with a supportive environment to start their gynecologic care. She is passionate about reproductive choice and has expertise in comprehensive family planning, including complex contraception and permanent sterilization. She also enjoys caring for women during the transition to menopause and helps her patients optimize health and wellbeing during this time.
Additionally, Dr. Kotlyar has an interest in minimally invasive surgery, including vaginal, laparoscopic and robotic cases. She has earned certifications in Fundamentals of Laparoscopic Surgery as well as DaVinci Robotic Surgery. She has published on enhanced recovery after
minimally invasive surgery in which patients are able to recuperate comfortably at home, rather than in the hospital, after their procedure. Dr. Kotlyar enjoys working with patients to determine an individualized approach to managing fibroids and adenomyosis, including both medical and surgical methods.
Dr. Kotlyar earned her medical degree from University of California – San Francisco. She completed residency at New York University Langone Medical Center. Outside of the office, Dr. Kotlyar cherishes the time she spends with her family. Dr. Kotlyar feels privileged to work with women throughout their obstetric and gynecologic journeys; she would love to welcome you as her patient!
Other providers at this practice.